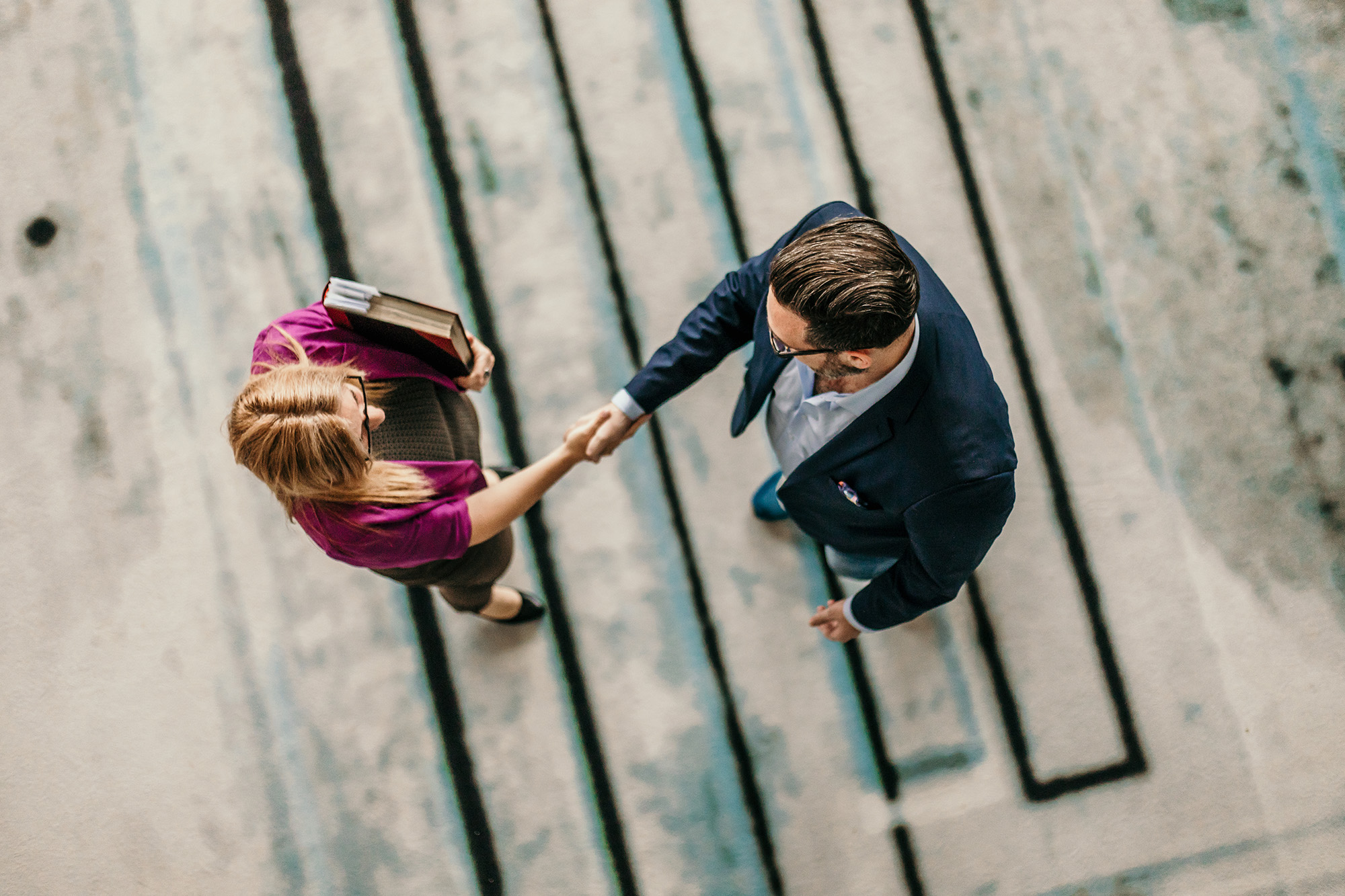 Tips for your application
Tips for your application to WEGMANN automotive
How do I apply correctly? A question that every applicant has certainly asked themselves at some point.
Here you can find out what you need to bring with you to be shortlisted and how to ideally prepare for the application process at WEGMANN automotive.
Application process
You can find all our vacancies in the vacancies section. If you have found a job with us that interests you, you can apply for your desired position via our online job portal. Quickly register - fill in the application form - done!
If you are considered for the position, we will invite you to a personal interview. In any case, you will receive a reply from us. Depending on the position, there may be several interviews.
If you are able to convince us of your qualities, we look forward to welcoming you to our team.
In the job vacancies section of our website, you can quickly and easily find out about our vacancies. Whether administration, production, training or internship - simply select the desired area and you will see all available jobs at a glance. Or you can use our social media channels to search for current vacancies.
Can't find the right job? Then we look forward to receiving your speculative application.
We regularly update our job advertisements. Therefore, all positions that you find on our website are still available, even if they have been advertised for some time. If there is no suitable position, you are welcome to send us an unsolicited application.
If you do not find a suitable job advertisement for your profile, you are also welcome to send us an unsolicited application via the WEGMANN online portal. You will find the job advertisement for speculative applications in the job vacancies section. In your application, please state your specialist areas and the fields of application that interest you. We will then forward suitable applications to the relevant departments. If we do not have a suitable vacancy for you at the moment, you will receive a rejection and your applicant data will be deleted. You are welcome to apply again at a later date.
An application to WEGMANN automotive is only possible via our online job portal. Unfortunately, other applications, e.g. by post or e-mail, cannot be considered. Online applications are quick and uncomplicated and offer many advantages. You save time and money and we can respond to your application more quickly.
You will find the link to the job portal under the respective job. You can find all vacancies here.
If you are interested in more than one advertised job, you can indicate this in the online application form. There you can select up to two additional positions in the corresponding field. If the job of your choice does not work out, your suitability for these jobs will be checked.
The early bird catches the worm. The earlier you apply, the better your chances of getting the apprenticeship you want. In general, however, you can apply for an apprenticeship all year round. You can find out more about apprenticeships here.
If you do not have a direct contact person from a trade fair visit or similar, please always send your application to our HR Manager, Alena Schmidt. Please refrain from making enquiries by telephone.
You should plan about 10 minutes for the application via the WEGMANN online portal. It is important to have all the necessary documents ready. You can find out what you need in our checklist. The portal will then guide you step-by-step through the application process.
For the online application via the WEGMANN portal you need the following documents:
Cover letter: In your cover letter, convince us why you are the right person for the position. Why do you want to work at WEGMANN automotive and what do you expect from your new position.
CV (photo optional): Show us at a glance what experience and skills qualify you for the job. We would also like to know more about your additional commitment and relevant personal interests/hobbies.
Credentials & certificates
Your application documents should all be in PDF format. Also make sure that your documents are complete and free of errors. This makes a good impression! You can upload the documents individually or together in one file. However, please make sure not to exceed the maximum file size of 4 MB.
Haven't found the right answer?
For all questions on the subject of applications and careers, you can contact our HR department.
Write an e-mail to bewerbung@wegmann-automotive.com
or call 0931 / 321 04 333.
You have been invited by us to a job interview - great! But surely you are now wondering what to wear. For a job in administration, it's best to dress smartly, for example with a shirt or blouse. In contrast, the dress code for a job interview in production is a bit more relaxed. So there is no one right outfit. Your outfit should match the job and the position you are applying for. However, the most important thing is that you feel comfortable and be yourself.
1. introduction of interview partner & company
2. introduction of applicants
3. questions
4. feedback & farewell
After the welcome and a short small talk, your interview partners will first introduce themselves and tell you something about themselves and their tasks as well as about the company and the job itself.
Then it's your turn. Briefly introduce yourself and the most important stages in your life. You can use your CV as a guide. Also explain what appeals to you about the job and the company.
Afterwards, we will go into one or two points in more detail and ask further questions. You can find examples of typical questions in a WEGMANN job interview in our preparation tips.
And then you have almost made it! Now you have another opportunity to clarify any unanswered questions. At the end of the interview, your interviewer will give you brief feedback and an outlook on what happens next.
Remember: In addition to your professional qualifications, we also want to get to know you better as a person. Because the personal fit with our WEGMANN automotive corporate culture plays a major role in the selection of suitable candidates. We live an open and team-oriented cooperation that allows for mistakes and consciously promotes mutual understanding and constant learning. Therefore, it is important to us that you find out about our company and corporate values in advance. You can also use the interview to get to know us and feel free to ask questions.
Typical questions that are often asked at WEGMANN automotive:
Why are you interested in WEGMANN automotive?
Specific questions about the company (locations, products)
How did you hear about us?
Strengths / weaknesses, personal questions
Why should we choose you?
Presentation of yourself and your curriculum vitae
What do you expect from the position / the tasks?
What is important to you at work?
How do you imagine your job?
You will be informed of your interview partners before the interview. As a rule, the person responsible from the specialist department and a member of HR are always present at our interviews.
WEGMANN automotive interviews always take place at the company headquarters in Veitshöchheim.
Yes, we are still looking for reinforcement! Despite the current Corona situation, we at WEGMANN automotive are still looking for new employees. So an application is still possible - and also welcome! You can apply for your favourite position via our online applicant portal.
So don't hesitate - keep applying and get started with WEGMANN! We look forward to hearing from you. You can find all our vacancies here.
How our interviews are conducted always depends on regional regulations and the current Corona numbers. In principle, an on-site interview is possible, but we currently try to conduct many telephone or online interviews.
If the interview takes place on site, please observe the generally applicable hygiene regulations. Make sure to wear a mask (FFP2) and keep your distance. We will refrain from a welcome handshake and give you a smile instead - at least behind the mask.