Balancing weights
With its brands HOFMANN POWER WEIGHT and Perfect EQUIPMENT, the WEGMANN automotive product range covers the entire spectrum:
balancing weights (knock-on weights and adhesive weights),
WEGMANN automotive comprehensively meets the needs of well-known OEMs and the automotive aftermarket. Whether clip-on or adhesive weights – our balancing weights are the first choice for mass production. The wide product range of our brands allows workshops to always achieve precise balancing. Especially when changing tires, a reliable partner like WEGMANN automotive is essential. Our balancing weights for steel and alloy wheels used in cars and trucks as well as colored adhesive weights for motorcycles are always a safe choice for car manufacturers and workshops. Our balancing weights range leaves nothing to desire.
ADHESIVE WEIGHTS – OUR SPEEDLINER® GUARANTEES A STRONG HOLD
Adhesive weights must meet the strictest criteria in order to be used by automobile manufacturers. The tested OE-adhesive tape by HOFMANN POWER WEIGHT fulfills the highest requirements. The strength of the carrier materials is optimally adapted to any weight and it withstands a temperature from -40°C to approx. +250°C. Innovations such as the SPEEDLINER® adhesive tape – our tested roll of adhesive weights – promises residual-free removal of adhesive weights and guarantees maximum adhesive strength with a time savings up to 50%. This adhesive tape is particularly gentle on the rim while maintaining a strong hold. The overlying finger-lift liner, a light overlapping protective film, makes it easier to remove the film from the adhesive tape. This function is attached to all of HOFMANN POWER WEIGHT adhesive weight rolls and other adhesive bars.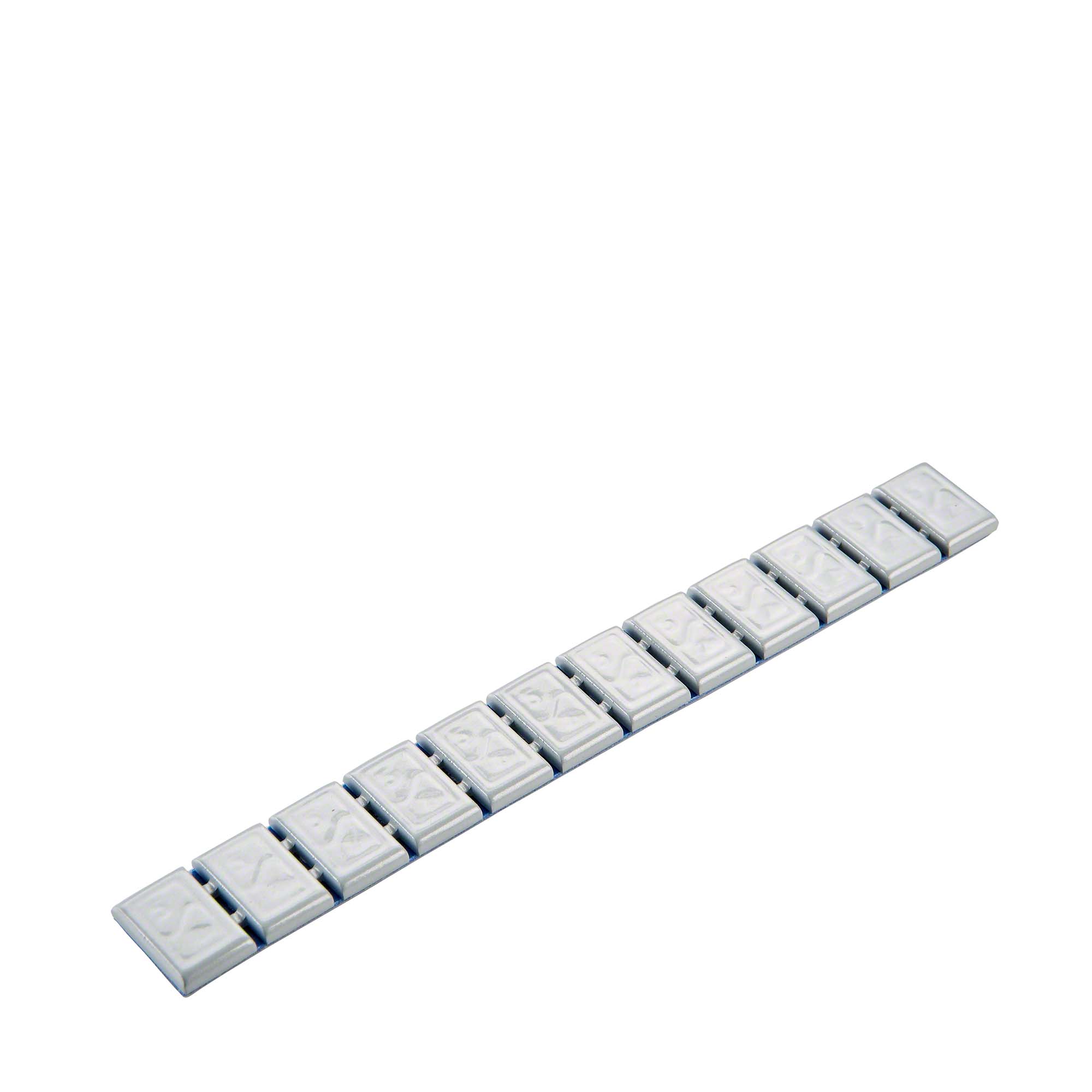 ROLL HOLDER SPEEDCUT
The matching roll holder SPEEDCUT is a workshop-optimized system ideal to store and to cut our adhesive weight rolls. They are therefore easy to store and with one roll you always have the right weight. The SPEEDCUT has an integrated weight-scale and an innovative cutter. It helps you to work quickly and safely at all times. The universal adhesive bar and the adhesive roll by Perfect EQUIPMENT are an ideal choice for discreetly balancing alloy wheels. The high-quality adhesive tape and the good formability simplify the usage in workshops and ensure best working results.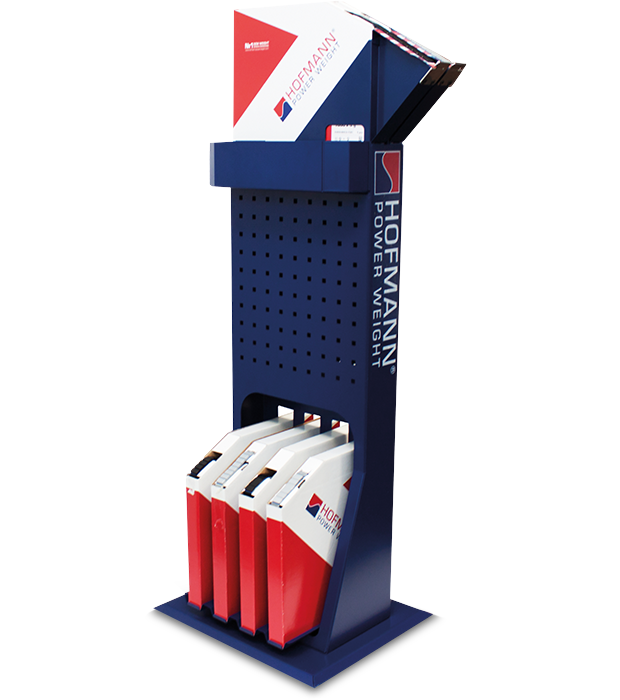 You want to learn more about WEGMANN automotive and the values that shape us as a company? You can find more information here.
KNOCK-ON WEIGHTS – THE PERFECT FIT
The knock-on weights of our premium brand HOFMANN POWER WEIGHT are made of a fine zinc alloy. The many available variants for steel and aluminium wheels as well as the wide grammage selection guarantee best fitting to every rim type. The HOFMANN POWER WEIGHT knock-on weight type 187 is precisely designed for use on the specially shaped steel wheels of FORD vans. In addition, all knock-on weights can be removed easily. Extra strong, cast-in retaining springs according to OEM standards ensure a firm fit in any loading situation. Due to our special coating process Perfect EQUIPMENT impact weights are 100% coated with a closed powder coating. This reliably protects the weight and the rim from galvanic corrosions. Good quality, good price – balancing weights by HOFMANN POWER WEIGHT and Perfect EQUIPMENT are perfectly tailored to the needs of car manufacturers and workshops.